Saturday, December 20, 2014, 7:02 PM
|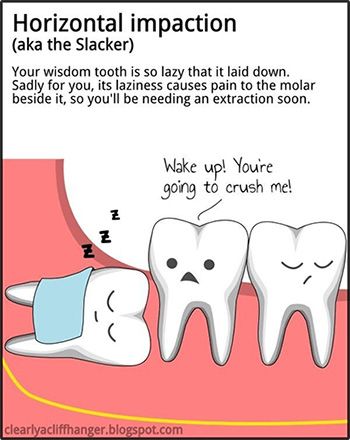 yeah, looking at the picture this post, you can easily guess. I just went for dental surgery. :( This time was a screw right into my gums/bone + a wisdom tooth removal. I think the doctor did some bone graft too. I was asleep the whole time & when I woke up, i have scrotch tape over my upper lip & i was to put it over there for 24hours.
Today, now, my upper lip was whole swolle, with my wisdom tooth part sore too. :/ Urgh.
But this time, was the second time in a year I went for dental surgery. The first time, I remembered when the anesthesia effect was over, i opened my eyes quickly. But this time, I didn't, seemed like I was mentally prepared so I wasnt so panicky to open my eye.
Had 10 days of MC, but oh well,, I have piles of work to do so while I stayed home and have nothing to do (practically i cant go out & enjoy), I stay home to work.
I am so envy with my Brazil counterparts, they have long hoildays from 24th Dec - 11Jan.
Europe? 20th dec - 5th dec.
Such a luxury please, why am I staying in this fast-paced society? It's not like our chinese new year have such a long hoilday.
Sweden have 1.5-2 months summer break from work because they need to enjoy sun (seriously) during their summer break.
urgh. I should stop grumbling.
Anyway, I attended this Emotional Intelligence 2 days full training & I hope I get to apply. haha
Sunday, December 14, 2014, 6:02 PM
|
I always like to talk to people who have international exposure. <3
My definition of international exposure exclude frequent traveler.
it's like, they always understand what I meant & they create more ideas which I can phrase it as the same my frequency.
Because the whole is round, diverse culture & there's nothing weird or right or wrong. It's just how you view it and probably the way we present it.
, 10:08 AM
|
hehehheh! company D&D & i am damn lucky! Managed to win lucky draw and became first for our dance performance! But all came at a price. ;/ It's really crazy that you leave the office at 10-11pm everyday & then the next day reach office at 8.15am because I need to try to clear all my stuffs within the official working period. crazy. & of course my body couldnt take it and i was down with cough and flu. Took taxi 3 times in 5 days, crazy. but it's done & i know i dont really contribute alot.LOL
I like my light make up that day with the rosy cheeks. hehehe!
Yesterday was treasure hunt at museum, it was really quite nice but i was too tired so i went home after that. Need to get ready for work tml. =/ But it's ok, other than all the fanctic rush at work for a-reason-that-i-cannot-understanding & dealing with difficult customers, I enjoy my work. :))))
Sunday, November 30, 2014, 3:40 PM
|
hehhe! that's probably the first photo I post on this blog with my colleagues That girl in white, sitting next to the pink jacket is my OJT. (on the job trainee) I'm glad to have her because she taught me both work + non-work related. &&& so now that she is transferred to Thailand for a year, I'm left alone. ;/ Urgh, I hope I can cope well & perform up to expectation for my work.
I really have to thanks her for all the guidance/ help these two months. :)
If i ever leave this job, I will make sure I will try my best to help the one who is taking over my job!
So tml when I stepped into the office, I am
really
the PIC for Brazil&Eu import.
Omg.
I need to work harder! :) But i am sick today. hahhaa. oh yah, I went to Batam yesterday. In general, it was damn freaking boring. the only best part was that the massage for damn good. My whole body was so relax after the massage. I should go massage more often. didn't know that i can feel so good after massage.
Thursday, November 27, 2014, 8:07 PM
|
I think my job requires to play around with people.
I mean, you need to know how to say things in very nice way but your message is got across.
& of course, talking on phone with different people requires different style - so that you can get the things you wanted done smoothly.
I am still trying to learn how to deal with people using different style.
Learning the art of email is not enough, what's matter is outside the email exchange.
HHAHAHAHA
another learning point i got?
Sunday, November 23, 2014, 10:22 PM
|
Today I was suppose to meet this friend of mine to go for a high tea, changi airport to see Mickey Mouse && use her groupon for dinner. We already agreed two weeks ago. And then she cancelled off this meeting at today morning and tell me 1223456 reasons. Maybe the reason she says may be logical/possible. But I was so pissed off that I think all these are excuses. She called me but i mised her call because i k ow i am still pissed with her. Sorry, I am narrow minded. But I hate people to cancel off meeting which was set way two weeks before. If you can't make it/feel so tired because you have too many activities nowadays, please don't tell me last minute after I done all the research on where to go,what to do and get so excited before that. And it's like right today right in the morning. This friend of mine totally spoilt my mood for the whole day. And its already the second time happening. I hate it when I already got so excited to go to this place the day before and we agreed on two weeks before and last minute you just reject me. Seriously, no matter how valid your reason seemed like, to me, everything is just excuses.
Call me narrow minded, but whatever.
Sunday, November 16, 2014, 10:08 PM
|
I always feel glad for the person when i see such a post.
To get to your aim, its possible but you always need to play around with numbers & environment.
Everyone have a different starting point, i dont deny & i think wealthy background will give you a better position.
But, if you aren;t wealthy, fret not, because the harsher environment you are at, the stronger & more powerful you can become. (Y) The above example is a real-life example because i believed he work really hard& pushed himself forward. :)
, 3:31 PM
|
Heheheh! This is always by photo I loved most. <3 because the iconic is in Stockholm.
Every morning, when i stepped into the office, I got flooded my email in my outlook & got chased by people, from
both sides
. & if my mum/dad start chasing me afterwork, I will lose my temper. ( which i am guilty about.) There is a particular day in the office when I got chase to follow up a case from my group leader, & almost wantws to shot back " slower by one day will die issit." LOL, i thought it was funny.
I understand the nature of this industry where things can change drastically within an hour & the importance of the flow so I try to be professional about my job. because job is afterall my job. It's not like I don't like my job either. Surprisingly, I quite enjoy my job scope in general though. &&&& It's interesting to interact with people from different countries & see how culture clashes ( either + or - effects will happen) . It kind of made me more aware globally instead of being in this small island called Singapore. I always learn things pretty slow at the beginning, so i realised that my working hours everyday is crazy + along with the weekends. I thought i am crazy but then to come to think again, work-balance doesnt means you end work on time, you work on weekdays or certain days & stuffs. It's the quality of time you spend outside work i suppose. That's at least my definition. :)
Lastly, i hope i wont go too fat. X:
I'm make sure I can become a pro soon. hehhehe :)
Tuesday, November 11, 2014, 9:57 PM
|
Ifeel very useless at times.
Like, one email, I can at loss & thinking what the hell should i reply.
when they ask me further, i start to doubt,
i start to fret
and start to feel useless at my job. incompetency.
I am trying to work hard for my job & hope that one day i can become competent.
But, the power of emails, they just pull me down.
I need to be stronger, sterner & more stiffer. :(