Monday, April 09, 2018, 8:39 PM
|
No one knows.
You know, i am feeling so lonely and empty in life.
Life humbles and changes me so much.
Seeing how people progress and move on with their life,
MARRIAGE, how my cousin who i used to go out together is busy planning for marriage / house, it disheartened me.
I appear to be happy but i wasnt at all.
but i am sooooooooo lonely.
I wonder in this world, is there someone really there for me?
fate?
Monday, April 02, 2018, 8:50 PM
|
I miss my Thai Friend
I miss the xx guy
I miss them.
& to think of them , I felt so sad.
I know the xx guy is a trouble but I put in my real feeling.
One day, if i get hurt (which is now), I will feel not pity myself. Because I know, it's my problem.
"I know you were trouble ..."
.
.
.
I miss them. can't help to be crying / sobbing at one corner somehow.
I tried to keep my eyes wide open but tear just kept dropping down.
Maybe I am too free that I kept thinking about it.
Or prepahs, I should just find something to occupy myself.
A proud Leo hiding at one corner.
The last thing I want is to make people see I cry or feel sad .
Saturday, March 31, 2018, 8:41 PM
|
One of my closest thai Friend is headed back to Thailand today.
Actually I am very sad deep down in my heart. But as a typical Leo and proud women, of course I look as much as possible Normal in front of everyone. & make people seemed like I am really coping well of her departure.
But me , being myself knows that I am not well inside my heart. Heart brokened and sad.
You know, it's always really sad to see people leave in my life.
Well, you can say that Thailand and Singapore is very near, but of course it will be different !! When I need my Friend , she won't be physically around to comfort me . ( just like I feel so empty being in LDR) --> I am sort of but not really (?!) .
It really sadden me to see people leave me.
Sometimes I wonder if I shouldn't be having close foreign Friends. Because I know they will leave singapore city one day and then the whole story of "how sad and lonely" I am will repeat.
This isn't the first time that happened, but definitely I can't help to be really sad about it.
Have been pretty dull over her departure since 2 weeks ago.
Time don't stop to wait for people, it's ticking always.
&In the end
People just leave.
.
.
.
.
&I I got so negative at work because I saw too many people left the company. I know it's for the good of them. But sometimes I wonder , am I too loyal to this company ?
It all links up
Tuesday, March 20, 2018, 9:21 PM
|
I fall in love with a guy that logically speaking should not be loved.
He is charming
He is cunning
He knows how to deal with girls (maybe too well)
He asked me once if I wanted to be his gf. The first time I rejected because he then had s Girlfriend. I liked him but I rejected.
I think this guy suck big time , being a 2 timer.
Then after the broke up, he asked again. Yea , persistant indeed.
My heart become hesitant, knowing that now there's nothing between us. ( frankly speaking ) and i am not name as the "other women"
Here come another problem.
Do
You ever
Believe in LDR ?
What will the future holds ?
He's from this x county where has vast differently in culture , mentality , language from mine.
How do I introduce to my mum ? I know my mum going to be not pleased with this guy.
I don't Want to move over to his country to stay, will he come over ? &I I know he love his country
Does he have enough money for our future ? ( well, I am ok with 50/50 for everything )
He's popular among girls , I am so insecure. Will he cheat on me like he cheat on his previous gf ?
How will my friends view me ? "Ahoy why this liling find this kind of xxxx guy?" Then,can I able to tolerate such "society views" and then continue dating him ?
perhaps is his determination , perhaps is his sweet talking , perhaps his charm work on me, I just know I have fallen in love with someone that I shouldnt have .
I am so vexed now almost Everyday .
Saturday, September 09, 2017, 9:02 PM
|
Hi girls & guys . If anyone is still looking at the blog.
For several times, I wanted to updated using MY phone but photos cannot be uploaded.
& hence, I gave up in the end.
A lot of stuff happened recently.
Like ALOT.
ok, I went to Thailand & Indonesia ( 3 times)
Business trip, holiday, mountain climbing (crater climb)
That's for my holiday , which is the more "happier" stuff
oh well, life isn't a bed of rose.
I have emotional breakdown last month because one of my closer colleague are leaving & my direct boss are also leaving too.
which left me.
alone.
1 person.
Being the self-centre me ( I don't deny I am), I broke down and cried a lot. Suck in my suckly job scope but refused to move due to comfort zone and the stable income, I choose to struck at my current job.
There's no one to blame but just myself.
Your life, your choice.
Regardless of what you choose, it's your decision. suck it up and pull through.
& I am learning car. like car OMG
manual. Whenever I am in Thailand/ Indonesia, I saw how drivers can drive so swiftly with manual car.
WHY am I so hard?
Had a bad driving session that my instructor whine/complain/scolded me throughout my 100 mintues lesson. & say that my basic techniques are so poor.
& yea, my test date is nearing. clock is ticking.
I guess, I just have to suck it up, go for exam and prepare to fail. I am serious. Like one of the random instructor that I met, he said " don't worry about the points. just try your best and show the instructor your masterpiece. and everything is up to the test himself to decide."
It's really a sentence I remembered.
easy said, but I hope I can use this mentality on my driving test itself.
& WHY is everyone getting their car license so easily??????
Ok bye world. I am very stress up with my life.
Previously was for my macaron business, and now its for my car driving.
The more you stress, the more you cant drive well.
I need to go running to clear my mind and soul for a while
Clearly, I know in my heart and brain. I am not going to flight but
FIGHT
I never flight even if I wanted to, because I know I cant solve the problem, get a solution and achieve my aim if I do that.
e, even its a bit, it helps.\
Sunday, August 20, 2017, 8:17 PM
|
The longer you stay , the quieter you become.
Because life humble you so much
So much so that you gave up.
& the one that is last to leave
Is usually the #saddest.
Tuesday, April 25, 2017, 9:41 PM
|
You know, I have a crush of this same particular guy for 2 years.
Am i loyal or simply stupid?
& this guy has a girlfriend.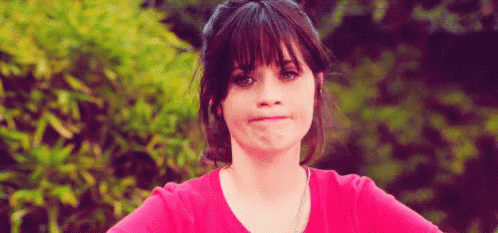 Totally what i look like now.
Or perhaps is is one of the emotional night i have.