Saturday, January 24, 2015, 8:12 PM
|
I supposed its been a lonnnng loooong time that i lazed at home the whole day.
No work, ok, i admit i checked and read emails ( as per mentioned my previous email, i cannot put down) No work means didnt go back to the company. hahhahaa!
i did some reflection & I thought i put too much emotions in my work. I shouldnt be like that. I need to stay objective.Its really hard.
when the time comes, it will come. Just do focus and do your job scope well. I fell in love with my best friend? Lucas, Lucas, Lucas
if you ever know this joke.
Thursday, January 22, 2015, 9:15 PM
|
Probably my closer working mates. HAHHAHAA.
Anyway, nowadays i start to wonder if it is worth to sacrificed your private life just for your work life. I mean, i know that your work can just pile up till you cant breathe because i am experiencing it sometimes. It's like, i don't konw. whyy are we all somehow pushing away dates/ getaways just because of work? cannot take mc, no time, tight deadline , cannot put down... & other etc.
Like, come on, we all know work is never ending. But i admit i am guilty for it. Especially when i am working in a industry where it never sleeps / stop even during Christmas or probably Chinese new year. I can't help but to check my email sometimes before sleeps & perpahs the first thing when i wake up in the morning. Why?
Just one sentence,
"My heart cannot put down the weight"
as though i directly translate to chinese.
Sometimes, i wonder if my brazil & Eu counterparts feels these way too. because my industry never sleeps.
the world is round, everyone living in different timezone, different culture, ships sail no matter what day it is...trade happened...
Sunday, January 11, 2015, 9:17 PM
|
If something are meant to be, it will happen somehow. You don't need to push, you dont need to fret because when times come, things will fall together in a way. I really think like this nowadays. is this good or..
I am becoming more passive?
Saturday, January 03, 2015, 9:30 PM
|
the best thing is to accept it. because probably you yourself is changing too.
, 9:18 PM
|
"Passionfruit white chocolate buttermilk waffle with vanilla ice-cream topped with strawberries & grated coconut"
sound nice right? It is damn sour, I dont ever want to eat again. The strawberries are sour, the passionfruit sauce was sour. I was desperately sweeping away the sour sauce, like seriously.
Nowadays, i have deep interest in brazil, as a country. When my friend tell me about numbers in three-s, the first thing i came to mind is " what is this car model? " LOL . i think i'm kinda crazy , corolla, efc, imv & lotsa.
LOL sometimes i really hope if my parents can be not that traditional. but it's okay! jiayou. :) everything gonna be fine
Someone told me,
" you can try to buff the whole world even yourself, but when your heart feel sad/uncomfortable then you know the truth."
One of the new year resolution for myself was perhapss, I need to learn to be more truthful to myself. I can bluff other people with a smile but i know i can't really pass through my own heart.
Wednesday, December 31, 2014, 9:37 PM
|
It's the last day of the year 2014. & I thought i should sum up abit, like truthfully. This year , i wouldn't say its all bad, but bad > the good
1. Probably my biggest achievement of my life till now- I graduated from university! Always dream of this & that day really arrived! Finally graduated as a Bachelor of Chemistry & Biological Chemistry. (hahhaa)
2. Have two major dental surgery- one at the beginning of the year & at the end. ;/ ;/ ;/ ;/ ;/
3. Fell out of love- not exactly out of love. Just that the person I really really really liked didn't like me even though I have shown really obvious hint ( To think of that, I want to dig a hole & bury myself inside) Maybe we just don't meant to be.
4. Landed myself the first job, first pay, first confirmation - was glad that I insisted & stay firm with with my decision not to get into the field of my study. But seriously, I do have an hard time adjusting to people. Like you we always know, arts students are very different as compared to science. so does, science student and business students. <---- Job hunting was tough
5. Growing up- Realise things change, people changes priorities along the way & how the path we choose can influences our way of thinking/mindset. Some friends I became closer but some friends just drew apart due to various reason ( hectic schedule, different way of thinking.... )
This year have been alot of drastic changes in life. intern, Graduation, job search, love, growing up, huge reality slap, money$, health....
& I have the constant pressure of learning things fast & right from all perspective of my life. But well, life is always constantly changing!
I hope this coming year 2015 ( hahaha my year of goat! ) will gonna be a better own regardless of what ( am i too greedy???!!!) Health, career , friends, family & perhaps a bf???
But health is the most important! <--- health include my teeth. I will brush my teeth faithfully and please, dont fail me, my teeth. hahaa
, 8:55 PM
|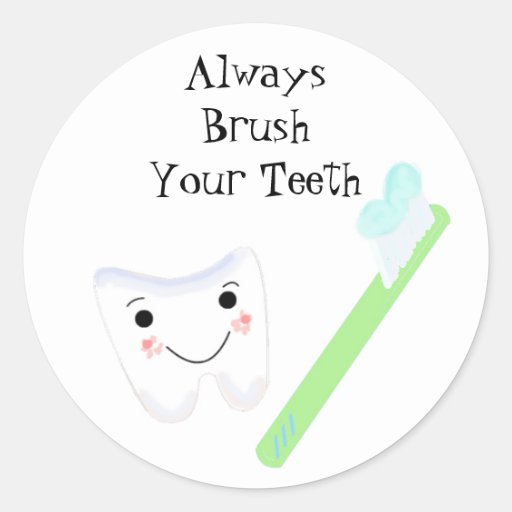 " You scared me more than I scared you." that's what my dentist told me when i went back for follow up today. hahaha. I guessed, i was really very upset that day when he last saw me. but I really have to thanks Dr Wee Tze Haur for his comfort that fateful Christmas eve. Well, I was crying really bad then and trembled with fear.
But I have to say, I'm pretty impressed by Dr Wee because given of his young age , he can master such a skill & he's really gentle.
&& now, back to the main point, my future fate of my teeth is still ?
I'll wait for Dr Winston Tan to be back before I can make out some fact. :X
&&& oh seriously, call me impatient or whatsoever. I seriously hate people to ask me "how is your teeth?" Because I am very lazy to explain because they don't understand ( I dont blame them because afterall our profession isn't dentistry). even if I really explain clearly ( like what i did previously) , people tend to forget (i dont blame them too because everyone have more important things to rmb than my teeth). So i figured out that it's really a waste of time to explain and so i usually will put it off as , well not very well. (and a fullstop obviously)
I want to find a #dentistbf
hahahahhhhhhhhhhhhhhhhhhhhhhhhaaaaaaaaaaaaaaaa
Tuesday, December 30, 2014, 9:24 PM
|
29th Dec,
Today marks the first time after 11 days of eating bread/tofu/soft things. I finally ate rice. The moment when i "swallow"( i still can't eat ) my rice, but to open my mouth big enough to eat things....
I dont know how my dentist visit tomorrow will go & no idea my current status of my teeth, but I really want to thanks everyone who have see me through these days.
IT.REALLY,BEEN.VERY.TOUGH.
I didn't expect some people who actually showed me concern when they see me "looming" around with dark clouds above me.
thank you very very much.
I appreciate these people more. <3
Sunday, December 28, 2014, 8:16 PM
|
"Be strong, stay positive & embrace every shit you get. control your emotions in front of people even if you are damn stress. don't fret, dont be scared & dont doubt. Because eventually, things can be solved. Get things done slow & steady, and one at a time.
ガンバレー"
this applies to every aspect in my life now. <3 because i know i used to live in a too sheltered environment.