Saturday, September 09, 2017, 9:02 PM
|
Hi girls & guys . If anyone is still looking at the blog.
For several times, I wanted to updated using MY phone but photos cannot be uploaded.
& hence, I gave up in the end.
A lot of stuff happened recently.
Like ALOT.
ok, I went to Thailand & Indonesia ( 3 times)
Business trip, holiday, mountain climbing (crater climb)
That's for my holiday , which is the more "happier" stuff
oh well, life isn't a bed of rose.
I have emotional breakdown last month because one of my closer colleague are leaving & my direct boss are also leaving too.
which left me.
alone.
1 person.
Being the self-centre me ( I don't deny I am), I broke down and cried a lot. Suck in my suckly job scope but refused to move due to comfort zone and the stable income, I choose to struck at my current job.
There's no one to blame but just myself.
Your life, your choice.
Regardless of what you choose, it's your decision. suck it up and pull through.
& I am learning car. like car OMG
manual. Whenever I am in Thailand/ Indonesia, I saw how drivers can drive so swiftly with manual car.
WHY am I so hard?
Had a bad driving session that my instructor whine/complain/scolded me throughout my 100 mintues lesson. & say that my basic techniques are so poor.
& yea, my test date is nearing. clock is ticking.
I guess, I just have to suck it up, go for exam and prepare to fail. I am serious. Like one of the random instructor that I met, he said " don't worry about the points. just try your best and show the instructor your masterpiece. and everything is up to the test himself to decide."
It's really a sentence I remembered.
easy said, but I hope I can use this mentality on my driving test itself.
& WHY is everyone getting their car license so easily??????
Ok bye world. I am very stress up with my life.
Previously was for my macaron business, and now its for my car driving.
The more you stress, the more you cant drive well.
I need to go running to clear my mind and soul for a while
Clearly, I know in my heart and brain. I am not going to flight but
FIGHT
I never flight even if I wanted to, because I know I cant solve the problem, get a solution and achieve my aim if I do that.
e, even its a bit, it helps.\
Sunday, August 20, 2017, 8:17 PM
|
The longer you stay , the quieter you become.
Because life humble you so much
So much so that you gave up.
& the one that is last to leave
Is usually the #saddest.
Tuesday, April 25, 2017, 9:41 PM
|
You know, I have a crush of this same particular guy for 2 years.
Am i loyal or simply stupid?
& this guy has a girlfriend.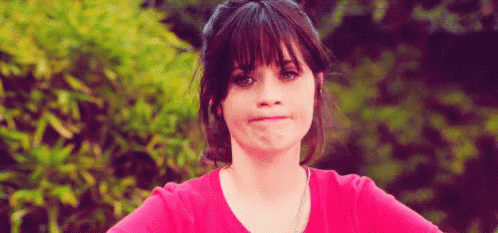 Totally what i look like now.
Or perhaps is is one of the emotional night i have.
Friday, April 07, 2017, 10:49 PM
|
Today is Friday night.
I am so down 😞😞
I just had my driving lesson and yet the instructor failed me for the baisc lesson.
I thought I could at least clear a single section.
But not.
Seemed that I retake that section
And now , at the back of my heart , I start to doubt if i am really good at driving.
Did I make the correct choice to learn ?
Or I shouldn't have even at the beginning.
Such simple topic and yet I failed .
Big bastard asshole Liling
Thursday, January 19, 2017, 10:06 PM
|
I don't know if it's my pre-period and thus I am feeling down
I felt really down now
Like, my job yet again .i went for this tarot reading that day.
She told me that I am internally not balanced and need to find my inner spirit back , start believe in yourself , learn to receive from god and get in touch regliously
I have to much ego talking and life is not just about my own.
I agreed to some extend . 😐😐😐😐
I kept thinking my job is unfair but prepahs the real reason is me myself?
Blinded by anger and decide to stop receiving .
26 this year and I don't want to felt restless this year again
Thursday, January 05, 2017, 8:30 PM
|
Many things happened & this is probably one of the days that i felt so down over work.
Ever since i changed my job rotation, i have been so down .
it looks glamorous from the outside, but the inside is like rot.
Today i heard that a guy who came into office about 1/2 year later than me is sent for placement in my thailand office.
my heart sank like real hard.
I kept wondering if its because of my incompetency and hence i am not selected (?) or simply due that i am a girl ( such discrimination do happened in my company even though this is 21st century_)
so now its only left with
1. money
2. car licence
hang on there, liling!
Sunday, December 04, 2016, 9:03 PM
|
Can a girl & a guy be really be pure friends ?
Now I am really doubting so.